PRESS RELEASE – Architect Jack Plennert Retires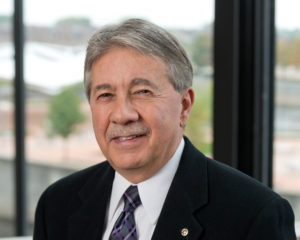 Alliance Architects has announced the retirement of Jack Plennert, one of the firm's founding partners, effective December 31, 2015.
Plennert also co-founded Architecture Design Group, the firm that merged with James Childs Architects to create Alliance Architects in 2012.
"My decision to retire was not reached in haste", said Plennert.  "In fact, I never thought this time would actually arrive.  I will miss the challenges involved with taking a project from concept to reality.  As Principal in Charge of Alliance's Institutional Studio, I have had the opportunity and pleasure of working with many clients who are among the best and brightest minds in higher education."
Plennert led the design team for a number of noteworthy projects, including: the new IU South Bend Education & Arts Building, the IU South Bend Student Activities Center, and Rolfs Sports Recreation Center, located on the campus of the University of Notre Dame.
In reflecting on his thirty-six years as a practicing architect in South Bend, Plennert remarked that he has witnessed dramatic changes in the way projects are designed and constructed.  "At the risk of stating the obvious," Plennert said he believes "the most transformative element has been the development of digital technology."  According to Plennert, "It has impacted the way architects think, design and communicate.  That being said, the time is right to pass the baton to a new generation of architects at Alliance who will promote the profession with the passion and energy that is essential in today's multi-tasking environment."
Plennert plans to remain involved with local community organizations such as The Rotary Club of South Bend and the YMCA of Michiana.  When not traveling with his wife Nancy, he plans on spending time with his two grandchildren.